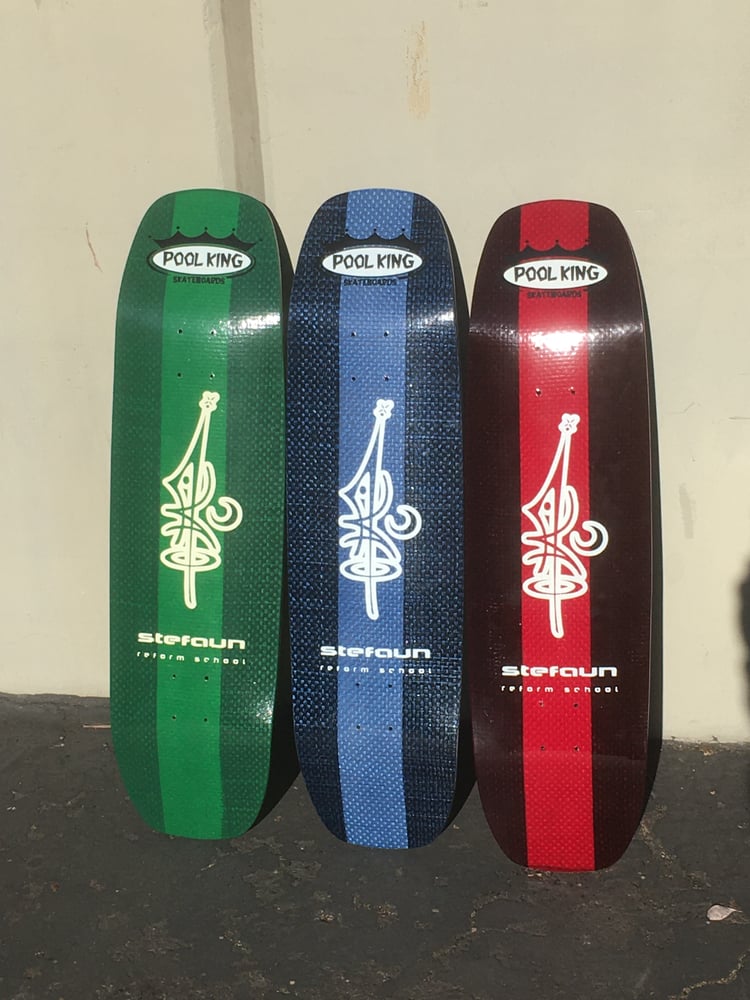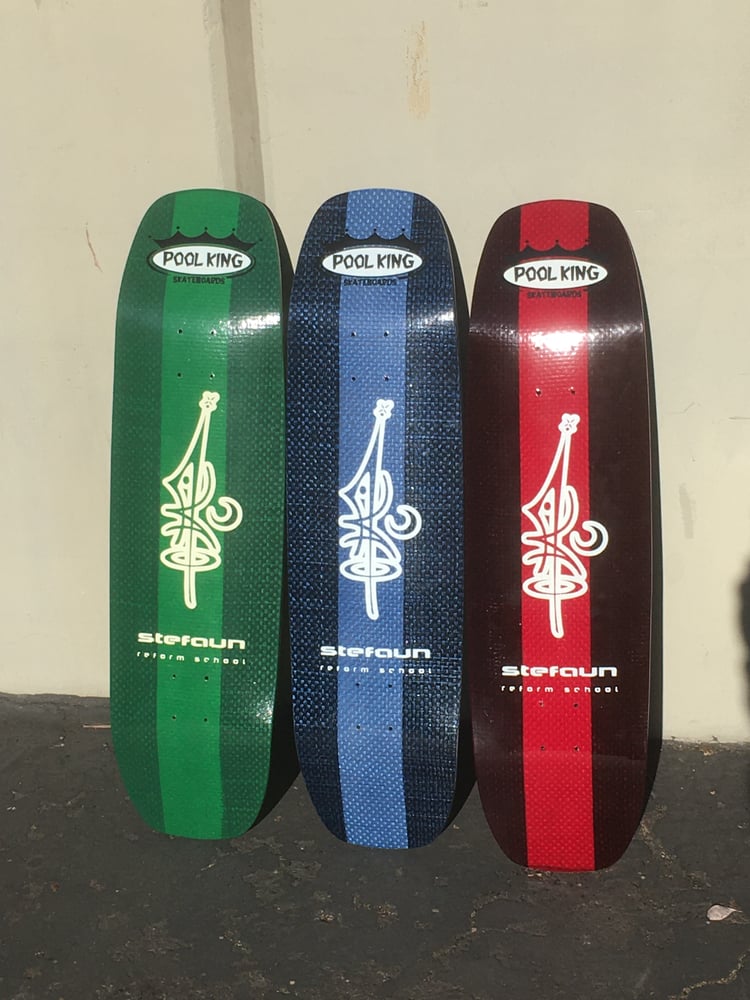 STEFAUN REFORM SCHOOL
$55.00 / Sold Out
Michael Stefaun's roots are in street skating. Therefore, it's only natural that his pool shape closely resembles the traditional, double-end, twin tip shape that so many street decks incorporate. As well as being somewhat of an "untraditional" pool shape, Michael's Pool King deck is constructed using polymer composites and 5 plys of hard rock maple veneers. These composite decks are generally 8 ounces lighter than standard 7 ply wood decks of the same size and shape and seem to retain their "pop" or stiffness for a longer time as well.
Construction: 5 ply maple, 2 ply Polymer Composite. Pressed in San Diego, California USA.
33.5" x 8 7/8" -- 15.5"WB
Tail: 6.75 inches.
Nose: 6.75 inches.
Concave: Smooth and even throughout, very nice.
International shipping is available on all of our products. We quote the cost of each individual order depending on the shipping destination. If you are interested in figuring out how much pricing would be please send us an email with your shipping address provided and the product you want to purchase. All international order payments are processed using PayPal.